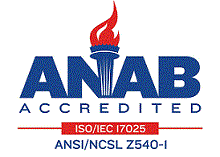 We want our services to meet and exceed our customers expectations.

You will not have to wait weeks to get your instruments back!

American Lab's Turn around time - 1 to 2 business days from receiving.

Providing Flexible Solutions






You do not want your instruments to leave your facility?

We will come to you! Most jobs are completed the same day.
You need the service on a weekend or after hours?

Just request it.
You need copies of your certifications?

We can send you copies via e-mail free of charge.
E-Mail: info@americanlabcalibration.com Phone (408) 997-8911 Fax (408) 533-8933