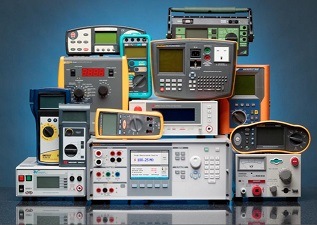 ISO/IEC 17025, ANSI/NCSL Z540, and Standard Calibration

We provide a wide range of service of Mechanical and Electrical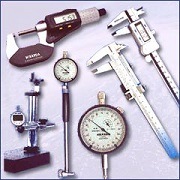 Full range of hard tools, AC/DC Voltage, Current, Ohms, Resistance, Low Frequency, Radio Frequency, Candle Light, Fiber Optics, Laser, Mass, Microwave, Pressure, PSI, Temperature, Torque, Vacuum.

There are are hundreds of items; contact us if you do not see what you are looking for. (408) 997-8911 E-Mail: info@americanlabcalibration.com

Amplifiers-Analyzers-Attenuators-Audio Meters-

CMM's-Cable Testers-Calibrators-Centrifuges-Chart & Strip Recorders-

Cylinder Rings-Conductivity Testers & Meters-Continuity Testers-

Crimpers-Data Acquisition Switches-Data Loggers-DC Load Electronic-

Dew Point Meters-Digital Weight Indicators-Dispensers-Durometers

Environment & Temperature Chambers-Flow Meters & Sensors-

Flow Transmitters-Force Gages-Gage Blocks-Generators-

Ground Bond Testers-Heat Sealers-Height Gages-Hipot Testers-

HP Main Frame-Incubators-Indicators-IR Cameras-Laser Micrometer-

Lasers-Meggers-Megohmeters-Meters-Micrometers-Micro Processors-

Multimeters-Protractors-Ohm Meters-Oscilloscopes-Optical Comparators-

Ovens-Oxygen Pen meters-Partial Counters-Ph meters-Pipettes-

Power Meters-Power Supplies & Sensors-Pressure Transducers-Probes-

Profiler Temperature Mole-PSI Gages-Rosa Reader-Scales-Simulators-

Simulators-Soldering Stations-Spark Testers-Spectrophometers-

Static Guns-Strain Gages-Surface Plates-Surface Profile Gauge-

Surface Resistance-Switch Drivers-Temp/Humidity-Thermo-Anemometer;

air flow meters-Thermocouples-Thermometers & Controls-Thickness Gage-

Torque wrenches & drivers-Waveforms-Wire Strippers-Wrist/Foot Strap

Testers-X Ray detectors-Vacuum- Verniers-etc.

Inspection Services; First Article, Production, trouble shoot drawings.